Chem-Dry's NEW Sanitizing Service!
FRIDAY, MAY 29, 2020
As the Healthy Home Authority, Chem-Dry has been making our customers' homes cleaner, healthier and safer for over 25 years.  We have been doing that by using our proprietary Hot Carbonating Extraction process combined with EPA-registered, hospital-grade sanitizers.
But in these challenging and health-focused times, having a clean and safe home is more important than ever. Which is why Chem-Dry is now making Sanitizing into its very own core service! This will make it so our clients can trust our professionally-trained, hard-working and friendly technicians to understand their specific sanitizing needs and provide a cleaner, safer and healthier home. They will do this by following specific safety guidelines along with an outlined process which are both outlined below: 
SANITIZING SERVICE PROCESS
Our professional technicians will apply sanitizers to the High and Low Contact areas of your home that you request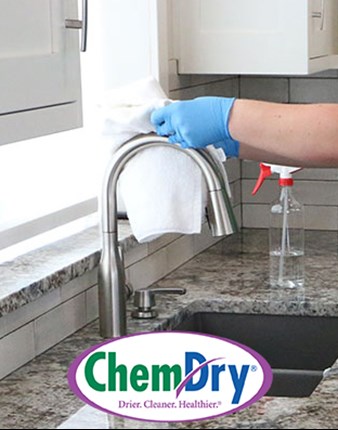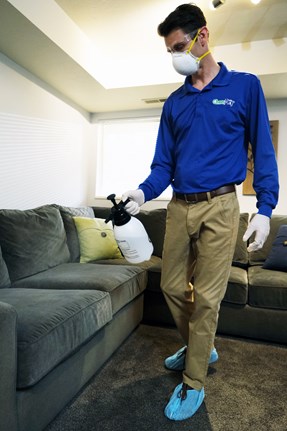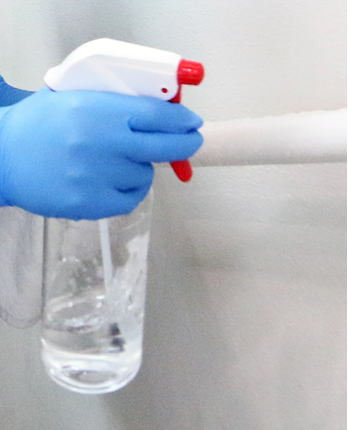 High Touch Areas can include:
Door handles and knobs

Countertops

Light switches

Refrigerator door handles

Stair rails

Any other areas of concern requested
Low Touch Areas include:
Carpets, area rugs and upholstery

Hardwood, engineered wood and luxury vinyl tile floors

Stone, Tile & Grout surfaces
As part of our Sanitizing Service, our technicians will identify the areas of concern and vacuum, sweep or wipe away any visible dirt or debris before applying our sanitizers. We'll use a combination of wiping, misting, and spraying to apply our sanitizer based on what's appropriate for each high contact area. We'll apply sanitizers to low contact areas with a sprayer, taking care to avoid excessive saturation. 
SAFETY COMES FIRST
Our goal is to keep your family and our technicians healthy and safe. Our professional technicians are trained to take special precautions including:
Observing safe physical distancing and minimizing physical interactions with customers

Use of personal protective equipment (PPE)including gloves, safety glasses, masks and shoe coverings while in the home

Regularly washing hands before, during and after each service

Completing an application of our hospital-grade sanitizers and wipe down of equipment in between each cleaning service along with a daily comprehensive sanitization of our equipment
For more information on our new sanitizing service, give us a call at 
(209) 384-8668 or take a look at our sanitizing service page: https://a-pluschemdry.com/services/sanitizing-service
BACK TO BLOGS