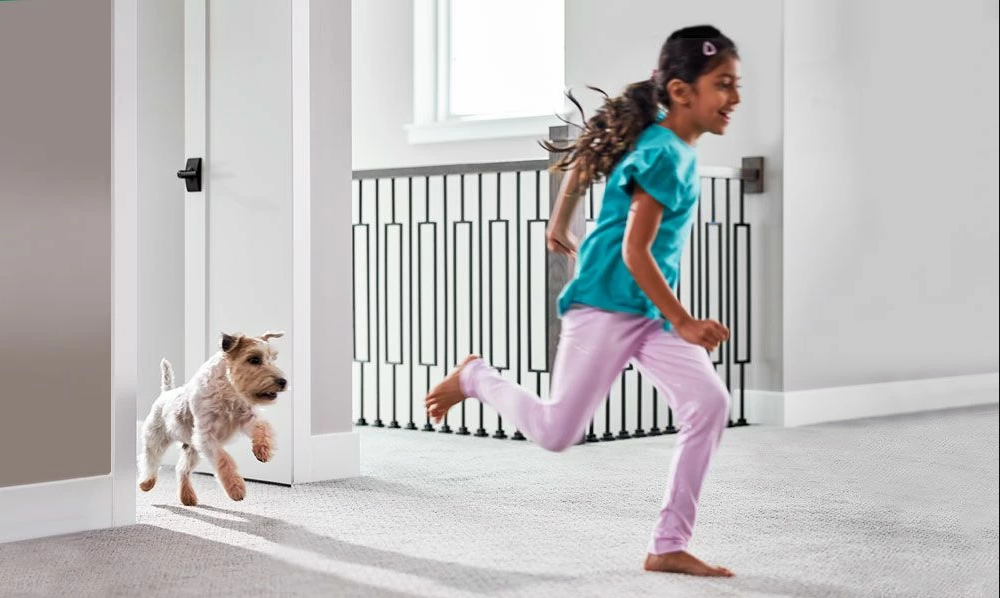 Jump Into 2023 With A+ Chem-Dry
FRIDAY, JANUARY 13, 2023
A+ Chem-Dry offers more than just carpet cleaning. We also clean upholstery, area rugs, office buildings, tile & stone, and leather. In addition, we also offer stain removal, and pet urine and odor removal services! A+ Chem-Dry has a solution for everyone.
Carpet Cleaning
A+ Chem-Dry uses a hot carbonating extraction process, for a deeper and longer-lasting clean. By using 80% less water, your carpets will dry within 1-2 hours. A+ Chem-Dry also uses a Green Certified solution called The NaturalⓇ, which is one of the purest carpet cleaning solutions.
Upholstery
In addition to using the HCE cleaning process on carpet, A+ Chem-Dry also uses it for upholstery cleaning. This not only helps your furniture dry faster, but also penetrates deeper to extract more dirt. In addition to other benefits, HCE also removes 98.1% of common household allergens. In addition, A+ Chem-Dry also provides Fresh-N-Free™, a powerful deodorizer that neutralizes odors during the hot carbonating extraction process.
Area & Oriental Rug
Area rugs can lose their vibrance quickly. A+ Chem-Dry uses the same HCE process to clean area and oriental rugs. Our gentle, yet deep rug cleaning process removes dirt and common household allergens. Let A+ Chem-Dry bring life back to your rugs!
Commercial
A+ Chem-Dry also provides commercial cleaning to businesses and office spaces. From carpet cleaning, to upholstery cleaning, we have it covered. With the HCE process, your business will look and feel cleaner!
Specialty Stain Removal
If you are fighting tough stains on your carpet, A+ Chem-Dry is here to help. Our solutions are specifically designed to remove even the most stubborn stains. We have been able to get out stains such as blood, wine, fruit punch, coffee, etc. That's why we say "If we can't get it out, no one can!"
Pet Urine & Odor Removal
A+ Chem-Dry's P.U.R.T. on average, removes 99.9% of pet urine odor from your carpets. Many other efforts mask the odor with perfumes. Our P.U.R.T. attacks odors at their source. It causes a chemical reaction that destroys urine and eliminates odor.
Stone, Tile & Grout
You may be regularly sweeping or mopping your tile floors. A+ Chem-Dry's tile and grout cleaning service gets into the porous surfaces to provide a deeper clean. It is recommended that your tile be professionally cleaned every 12-18 months.
Leather
With our leather cleaning service, it's easy to clean and maintain your leather upholstery. A+ Chem-Dry will put life back into your leather furniture! Our specially trained technicians will restore your leather's natural vibrancy and shine, adding years of life to your investment.
BACK TO BLOGS